Dyslexia Treatment for Adults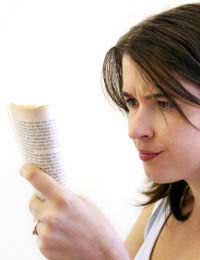 There are no medications which can cure you if you're a dyslexia sufferer.
However, that is not to say that there isn't any kind of treatment which will help you to cope with it better and, in some cases, to overcome many of the problems you're experiencing.
Treatment for dyslexia depends very much upon the severity of your condition and the learning and support mechanisms you have in place.
In order to cope with dyslexia better, it basically involves a 3-pronged approach:
Your own recognition of the problem and you're willingness to address it
Through trained practitioners and support
Using tools and technology
It All Starts With You
Many people fail to overcome their dyslexia as the result of it not being diagnosed as such or because of their unwillingness to admit that they have such a problem. However, if you are a dyslexia sufferer, you can only start to gain the benefits of treatment once you've addressed the problem. Therefore, if you think you may have dyslexia or are unsure about the causes of some of the learning difficulties you're faced with, you should arrange to have a dyslexia screening and assessment. There is another article contained on this website which tells you more about this but it's important to learn as much as you can about the condition and how it affects you as a starting point.
Seek Professional Help
Following your assessment, the professional who carried this out will be able to point you in the direction of specialist teachers and tutors who will be able to draw up a programme of learning and exercises related to your particular dyslexia problem(s). These will be tailored based upon the strengths and weaknesses that were pinpointed during your assessment.
There are numerous training programmes for those who are encountering problems with reading and writing as the result of dyslexia or other associated learning problems such as improving your numeracy skills.
Using Tools And Modern Technology
As well as specialised training programmes to help with treatment, you can also take advantage of some pretty basic and other modern technologies to enable you to cope better with your dyslexia in adulthood. For example, if you have problems with staying organised and managing your time, which could be an issue if you are studying or in work, you could use an online diary planner and a clock to help to remind you what tasks need doing which could help you in terms of meeting deadlines and achieving personal goals.
Following instructions can also be quite confusing for some dyslexia sufferers so another good idea is to carry around a small pad and pen so you can jot things down which will help you to stay organised.
Using computers is something many dyslexia sufferers find quite daunting but they can be very useful and it's not that difficult to master the basics.
The good thing about computers is that they come with built in spelling and grammar checkers which can help to improve your confidence in your written ability if that's an area you struggle with. Other useful gadgets which can help include:
Calculators
Electronic organisers
Dictaphones
Memory telephones
Voice activated computers with audio typing software
In the end, treatment for dyslexia is a combination of all of the above alongside your determination not to let it beat you. And, as a result of your efforts, you'll also find that not only will you overcome some of your difficulties but it will improve your self-confidence too.
You might also like...
@Nette - The test will at least help you discover what your problems are and diagnosing a problem is always a good way to try and resolve them :)
JoJo
- 27-Feb-17 @ 12:36 PM
I am 45 years old and I havebeen having problemswith reading and writing need to be tested for dyslexia.
Nette
- 26-Feb-17 @ 6:14 PM
Hi, I have always wanted to know what's wrong with me when I was younger. Now that I have two daughters and they need help with there class and home now. I knew that this problem had to come from me because, I was the same way too. But, now I know that I am dyslexia and maybe they are to. So I will be able to get them the help they need now because, I know what's going on with this learning disabilities. Thank God.
Walt
- 26-Apr-16 @ 10:41 PM