Holistic And Complementary Therapy Courses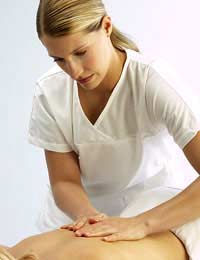 There has been a growing interest in the number of people who have turned to alternative methods of healing and therapy as a means for combating the everyday stresses and anxieties of modern living. Because of the phenomenal growth in this sector, many of the therapies which would fall under the umbrella of 'holistic and complementary therapy' now need to be regulated. However, even for those which aren't, it's important that you undertake some kind of proper training if you're looking to practice in one of these areas because as more and more numbers are drawn to entering these professions, the more regulation will be called for and, without being qualified, your reputation is also more at risk.
Qualifications
The International Examining Board (ITEC) offers various diplomas in Complementary Therapy which have been accredited by the Qualifications and Curriculum Authority on behalf of the Department of Education and Skills in the UK. You can undertake diplomas in the following disciplines to name but a few:
Aromatherapy
Reflexology
Holistic massage
Reiki
Stone Therapy massage
If you're, as yet, uncertain about which particular discipline you want to focus on, the Vocational Training Charitable Trust (VTCT) offers a diploma in Holistic Therapies which covers a broad range of complementary therapies. This would enable you to gain a basic knowledge and practical understanding of several different therapies so you could have a more informed appreciation before deciding which area(s) you wanted to specialise in.
Employment Opportunities
People who pursue careers in holistic or complementary therapies either tend to become self-employed and run their business out of their own home or by visiting people in their home. Alternatively, you can find employment in the likes of hotels, fitness centres, spas, gyms and on the beauty side of the leisure industry. As NHS funding doesn't stretch to these forms of medicine, opportunities to work within the medical arena itself are very few and far between.
Personal Qualities
People who tend to work within the holistic and complementary therapy sector need to be passionate and truly believe in the value of the treatments they are offering. Remember that although certain treatments have been scientifically proven to have health benefits, the same cannot be proven of all. Therefore, whilst that is in no way meant to be disparaging to any particular treatment, it will be your knowledge, passion and commitment to a particular therapy that will be your most valuable tool in attracting customers. You must also listen carefully to your patients and have good intuition whilst, at the same time, making sure that patients are aware that complementary therapy is just that, i.e. "complementary" and is not meant to replace conventional medical treatment.
Regulation
At present, there are 5 key areas which are regulated. They are:
Homeopathy
Chiropractic
Acupuncture
Osteopathy
Herbalism
However, the likes of aromatherapy, massage and reflexology are not at present so it is not yet mandatory to register with a professional body in these areas although that situation is likely to change over time. Whether you're regulated or not, however, it's important that you make sure that you're insured if you're offering any kind of complementary therapy to members of the general public.
You might also like...