How to Choose Between Different Online Study Providers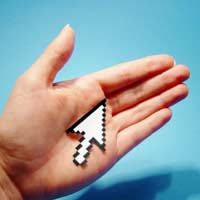 There are literally thousands of online courses available and the chances are that if there's something you're interested in, there will be a related course which you can study online. When choosing between different online course providers, however, your decision can be influenced by a number of factors. For some, you will want your course to be able to provide you with the same qualifications that you would be able to obtain if you were to attend a conventional college or university. This is because you'll be looking to enrol on an online course that will, ultimately, provide you with the same opportunity to pursue a particular career – online degrees, for example. For others who may purely be interested in undertaking an online course for pleasure or recreational purposes, you may have different concerns and needs. Below is an outline of the kinds of considerations you'll need to think about and some questions you may want to ask.
Accreditation And Quality Standards
Unlike universities and colleges which are state-funded and so they are regularly inspected by government officials to ensure that they meet quality standards, many online course providers are private companies. Therefore, you'll need to do your research to be sure that they meet certain quality standards. First of all you should check whether or not the course is accredited. Most reputable approved online course providers are inspected by the Open and Distance Learning Quality Council (DOLCE) and will feature their logo on all of their promotional material. Another widely used trade association is the Association of British Correspondence Colleges so if you have identified a suitable course, you should check that it's been accredited by one of these organisations. If the online courses you're considering have been accredited by some other external organisation make sure you establish that it's bona fide and a reputable one.
Making Your Own Evaluation
It may well be that the course you want to pursue isn't accredited yet it seems to offer everything you need when it comes to your education. In this instance, you'll need to find out the answers to certain questions you might have about particular courses or online classes. These might include asking:
If the course leads to a recognised qualification such as online degrees (if that's important to you)
If you can be put in touch with others that have completed the course
What the level of tutor support is and how it is achieved
To provide you with samples of course materials
What costs are incurred and what, if any, is the refund policy
Costs And Financial Help
It's really crucial that you establish the 'bottom line' when it comes to the cost of your education. Online courses and e-learning have become a 'boom' industry and there is intense competition so cost is of major importance when looking to attract new students. Make sure the online course provider tells you the maximum amount you'd need to pay. Things like books, equipment, and examination costs may all be 'add ons' to the figures you see in the brochure. Also, don't be afraid to shop around. You may find you'll get a far better deal with one course provider offering you the same tuition as another at a far reduced cost.
When it comes to obtaining financial support, it can be quite difficult if the course is run by a private company as most educational funding such as a student loan, career development loan and adult learning grant are mostly linked to government fund providers. Therefore, do your research to see what kind of funding might be available to you before you enrol on a particular distance learning course online. Also ask the course provider themselves if they have any concessions or even free places as some make that provision for those on a low income and some have links with sponsorship organisations.
Reputable Distance Course Providers
For further information about e-learning and distance learning opportunities, it's better to seek advice from well-established large course providers first of all. These include:
The Open University
Learndirect
Open Learning Centre International
National Extension College

You might also like...

Whatever you choose is going to cost you money in most cases, so you want something that best fits your needs, both for areas of study and the career opportunities it opens up for you. Do your research thoroughly first and be certain the company is reputable and that the course is worthwhile, or you'll just be wasting your money.

Kate

- 26-Sep-12 @ 2:05 PM