How to Find the Right Career for You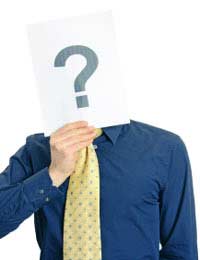 A little change can go a long way – especially when thinking of changing your career. If you feel stale and unappreciated in your current career, it may be time to think about looking further afield.
Unfortunately, with the financial situation as rocky as it is at the moment, funding a change in career may not be possible at this time.
However, you want to just try and discover which career is the best for you, then you can embark on the first step of the career change journey.
How to Find The Right Career
Learn to Pay Attention – If you are looking for inspiration for a change of career, look no further than your own life. Look to see which activities make you happiest and those that you are really good at. For example, if you love animals you could start vet training, start your own grooming business and so on.
Be Open to New Ideas – If you are struggling in this financial climate, you may think that a change of career is impossible – don't close off your mind to certain opportunities. There may be a way to make everything fit nicely into your life. For example, you may be able to start your new training while you still work at your old job.
Learn to Be Patient – It may take you years to figure out what you actually want to do as a career – it may take even longer to actually get started. Take your time when thinking of swapping to a new career; after all, you need to make sure it's the right one before taking that leap.
Be Flexible - Your search for a new career may take you down a completely different road than you first thought about. So, keep an open mind when looking for new career opportunities and see where the wind takes you!
Things to Think About When Changing Career
Before you start changing your career, there are very important details you need to work out beforehand. These factors may determine which career you eventually go for and how you go about making that change.
Are you willing to relocate for a new career? Your new career choice may need you to relocate to another part of the country, or perhaps even a new country.
What is the average salary? Many people take a dip in pay to start a career they absolutely love. However, sometimes this isn't possible if there are families to think of, mortgages to pay and so on. So, find out the average salary of the career of your choice and plan from there. If you have a partner that earns enough to cover your loss in pay, maybe you can compromise.
Do you have the time to train for a new career? It can be difficult if you have children or other responsibilities to take on a career change. However, with carefully planned childcare and assistance from others, you will be able to take the time you need.
Training For a New Career
Depending on which new career you choose, you may need to think about training you will need to be able to take on your chosen career.
You may not have to go into full time training, so there is no need to worry about quitting your existing job just yet. On the flip side, if you don't currently have a job, you can train full time if you wish.
Here are just some of the ways in which you gain essential skills and training for your new career:
Use your current position – There may opportunities for training and learning while you work. If you chat to your boss about your desires to go forward and what skills you would like to have, they may send you on specific training days, to college or give you material to work on at home. Your employer may also contribute to the payment of the courses.
Look for opportunities in your community – Local job centres, community colleges and training opportunities may be quite common in your area. If so, make the most of them, as many offer life enhancing courses and skill sets.
Volunteering – Volunteering your services to a charity or a local cause is a great way to enhance your skills on your resume. You can easily get references and recommendations while you participate in your volunteer work.
You will have to be determined, brave and willing to go that extra mile if you are thinking about changing your career. It is a huge step, especially if you have responsibilities at home or in your old job. However, with a lot of thought and planning, your transition into a new career can be smooth, exciting and give you a brand new lease of life.
You might also like...
Hi. I have been very active till the end of 2015 in job market. Done various jobs but after 2 years of gap, want to get back to work. I have good linguistic skills in 4 languages. Need some good advice and guidance. Thank you
Meena
- 2-Feb-18 @ 7:18 PM
Good article however as someone who has been trying to change my career for some time you should mention how unhelpful just acquiring the qualification is. Many training companies and colleges do not tell the whole truth about how difficult it is to change career as perspective employers require experience as well as knowledge which is extremely difficult to come across. In my experience it is extremely difficult to change career in England these days if you are over a certain age.
ste
- 19-Sep-11 @ 1:30 PM