Learning How to Learn
By: Suzanne Elvidge BSc (hons), MSc - Updated: 15 Sep 2012
|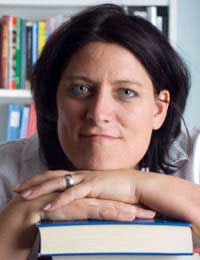 Many people who are adult learners haven't studied anything since they left school, and find the whole idea of 'learning' a bit daunting. Learning is just like any other skill – it's possible to learn how to learn, and it gets easier with practice.
Get Focussed
Getting and keeping focussed is a vital part of learning. If possible, find somewhere to work that is quiet and peaceful. Ideally, create a space that is just used for studying, though this may not always be practical. Start with a clear and relaxed mind – concentrate on breathing and pushing all other thoughts away.
Find the best time to study. Some people learn best in the morning, others during the day or in the evening – see which works the best. For days when focus just won't come, try the fifteen-minute rule – determine to spend fifteen minutes on something. If after fifteen minutes it's still not working, move onto something else – at least you have achieved fifteen minutes. And if after fifteen minutes, everything is flowing, keep going. If even fifteen minutes is too daunting, try five minutes.
Reading
Every course will involve some reading, whether it's from textbooks, magazines or journals. One way of getting the most out of reading is to skim-read the text first to get an overview, and then read it again, slowly, to get the details. When skimming the text, look at the titles, sub-titles and diagrams, pick out key words rather than reading every word, and read the first and last sentence of every paragraph.
When re-reading, read the text in chunks and break off every now and then to think about the text you have just read, and to check the meanings of any new or difficult words. Underlining or highlighting words will make reading more 'active' and help absorb the information. Taking notes, creating summaries, making mind maps, drawing diagrams or producing flowcharts can all help the information go in. Don't forget to test yourself afterwards, to find out what you can remember, and what you need to go through again. Trying to explain it to someone else can help, too.
Note Taking
Some courses involve going to lectures or seminars, or watching television programmes or DVDs, and good note-taking skills are really important. The key to good note taking is writing down the gist of what is said, not every single word – don't get bogged down in details, because these can be checked up afterwards.
Not everyone knows shorthand, but it's possible to create your own version by using symbols, arrows, numbers and abbreviations. Colours can help, but don't waste time by making the notes a work of art. Sometimes pictures are more useful than words, especially if things are complicated – use diagrams and flow charts if this helps.
Re-read the notes afterwards, preferably within 24 hours while everything is still fresh, and rewrite them or add extra notes.
Taking Breaks
When studying at home, it's important to be aware how long it's possible to maintain concentration, and schedule in regular breaks – for most people, half an hour to an hour, followed by a few minutes break, works the best.
You might also like...