Learning Relaxation Techniques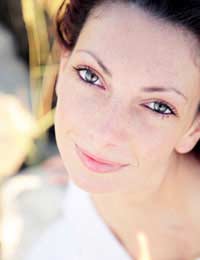 In today's fast-paced world where everything seems to be done at a 'hundred miles per hour' and there never seems to be enough time in each day, it's hardly surprising that an increasing number of people suffer from stress or feel under constant pressure. Stress can be a real killer so by learning relaxation techniques it can help with self-improvement to enable you to enjoy a far more enriched and less stressful life.
Meditation
Transcendental meditation (TM) first gained worldwide fame back in the 'swinging sixties'. However it has, in fact, been around since the late 1950s when it was pioneered by the Maharishi Mahesh Yogi. Despite initial scepticism, scientific studies over the years have actually proven that there is a direct correlation between TM and the improvement of various health conditions including the reduction of cholesterol and high blood pressure, decreased anxiety and improved sleep as well as having a positive impact on people's will to give up or at least reduce their reliance on less healthy lifestyle choices such as cigarettes and alcohol. Basically, it involves taking time out once or twice a day and spending 20 minutes per session repeating soothing phrases or sounds in order to achieve total relaxation. There are also other forms of meditation you might care to try instead.
Breathing
Being conscious of your breathing and being able to regulate it is one of the simplest relaxation techniques around which can be practised anywhere and at any time of day. By following a pattern of taking deep inhalations, holding them and then exhaling slowly, whilst focusing on the desire to feel calm, breathing exercises have a calming influence on your both your physical and mental well-being.
Yoga
Yoga has been proven to help in the reduction of both blood pressure and in your levels of feeling stress or anxiety. Quite often, practitioners of this technique will carry out yoga whilst listening to soothing classical music or recordings of the sounds of nature and the outdoors.
Physical Exercise
Any form of physical exercise in general is known to help you relax and will often help get rid of any stress. Even if your chosen activity is intensely physical, it will not only improve your health and so help to stave off things like high blood pressure but the endorphins that are released as the result of regular exercise also help with managing stress.
Muscle Relaxing Exercises
Learning relaxation techniques for self improvement doesn't necessarily have to mean intense physical exercise. Simply lying down and focusing on a particular area of your body, then clenching the muscles tight in that area, holding them for a moment then releasing the tension can really give you a sense of that area of your body being totally relaxed. Many people find this a good technique for helping them sleep where they'll lie in bed and start at their feet, then work up to their calves, thighs, stomach and chest areas until by the time they reach their head and start relaxing that area, their feelings of calm have induced them into a deep sense of relaxation from which point they can go off to sleep.
Other Relaxation Techniques
Obviously, there are other techniques such as visualisation you might care to try and other assisted practices such as acupuncture and massage which can both make a positive difference in your ability to feel relaxed.
The important thing, in order to maximise the benefits, is to find a relaxation technique(s) that works for you and which fits effortlessly into your lifestyle so that you can integrate your relaxation program into your daily routine so that it almost becomes second nature.
You might also like...
Great resource to help unwind and relax, something that is overlooked and understated in modern day life. Thanks.
buggs
- 30-Jun-14 @ 1:47 AM