Taking a Mind, Body & Soul Course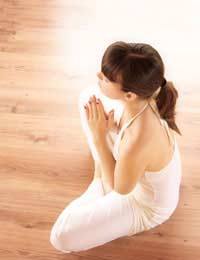 The chances of you deciding to look into attending a mind, body and soul course will usually be greater if you've already committed to undertaking some kind of other life coaching or self-improvement program prior even if that's self-taught. Perhaps you've tried life coaching and feel that you've reached a plateau in terms of where you'd hoped to find yourself and you're now looking for further inspiration to move you upwards and on to the next stage of your personal development.
Maybe you have no idea what you're searching for but feel that something is lacking from your life and wish to find out whether or not a mind, body and soul course can supply the answers. The fact is that no two courses are the same and, whilst they'll all share some common ground on themes like personal development and enlightenment, they can be grounded in many different beliefs so it's important that you do some research and find out more about the courses available to you. Most courses are usually run as workshops, perhaps as part of a much wider exhibition, for example, whilst others are overnight or weekend retreats in some tranquil setting, often in a countryside setting. You might even consider longer retreats and there are many specialist companies and individuals who will cater for a mind, body and soul course that might run over a week or two.
What Are The Benefits Of A Mind, Body and Soul Course
In terms of personal development and self growth, a mind, body and soul course should aim to raise you to a new level of expression and awareness, increase your self confidence and your sense of inner peace and equally give you a sense of your own acceptance .e.g. breaking free from striving for perfectionism and competition with others. You'll learn how to cultivate a spirit of trust and openness, how to let go of tension and stress and other unwanted energy forces and to learn how to replace them with positive energy flows all for the benefit of your holistic health.
The Big Questions
Depending on the type of course you go on, you might enter into deeper discussions both on a one to one basis and through group discussions about issues such as soul searching e.g. what is your soul, what is it telling you, what is its purpose, what gift is it bringing to you. If the course does go into these deeper, less explored areas of your psyche, it doesn't necessarily mean that you will be drawn into religious discussions about God per se, although some mind, body and soul courses can be intrinsically wrapped up with religion, or at least the concept of God.
What Activities Are Incorporated Into A Mind, Body And Soul Course
This can vary depending on what type of course you intend going on but typical activities might include yoga, meditation, relaxation, group discussion or group activities such as singing or painting, walking, periods of silence and self-contemplation etc. And, whilst mind, body and soul courses aren't for everybody, they have often been successful in helping people who are on a personal development and self-growth journey to get from one level to the next stage in their own personal quest, whatever that might be.
You might also like...