About Our Site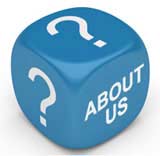 ExploreAdultLearning was formed to offer a unique reference point on learning a new skill as an adult.
Starting again as a mature student or as an adult learner can be very daunting indeed! That is why, here at ExploreAdultLearning, we want to make this transition as easy as possible.
We have compiled a site that is full of information related to all areas of adult learning. So, whether you are looking to improve your current job prospects, starting a new career, or just want to improve yourself; you have come to the right place. Explore Adult Learning is a site that you will be able to refer to again and again: we continually update the site to make sure you are fully informed at all times.
It doesn't matter which skill you are going to learn; Explore Adult Learning will be able to take you through the process of what to do, where to go and how to apply yourself to get the best out of your learning.
At ExploreAdultLearning , we have expert writers that can provide you with the correct and current information related to all areas of adult learning. We hope that you enjoy reading what we have to offer on Explore Adult Learning, and that you enjoy your step into the world of adult learning.

Related Articles in the 'Site Information' Category...