Dyslexia: Special Education and Training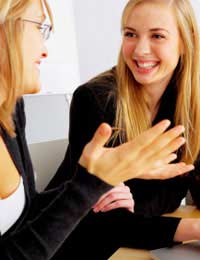 People who suffer from dyslexia can often be reticent in seeking specialist training to help them to overcome their difficulties. However, dyslexia is just another type of disability and there is no shame in seeking advice and help.
Everything is Possible
No matter how severe your dyslexia is and how it affects your learning abilities, you can be sure that there will be some kind of training and education programme to help you. These can assist you with your reading, spelling and writing, improve your numeracy skills and help you with other issues you may have such as becoming more organised and following instructions.
Choosing a Training Course
Because dyslexia causes different problems for different people, it's important to find a course that is aimed at tackling the problem or problems which you are experiencing in the most appropriate manner. There are specific training courses in reading, spelling, arithmetic, report writing, study and revision skills, exam techniques, time management and general organisational skills.
The Multisensory Approach
Even if you are not a dyslexia sufferer, it's certainly the case that all people have preferred ways of learning. Some people respond better to the use of visual images to help them to learn whilst others learn better by listening to information.
In specialised learning programmes for dyslexia sufferers, however, it's often been found that education through learning using a combination of senses (a multisensory approach) using both your visual and auditory senses, alongside your other senses such as touch and smell in some cases, can increase your capacity to learn as all of your senses are active.
Concentration Programmes
There are dedicated training programmes designed to help you with your concentration. They will help you to grasp ideas and concepts more easily and show you how to avoid distractions.
Memory Programmes
A lot of dyslexia sufferers have difficulty with spelling and basic numeracy simply because they cannot remember what each letter stands for when put together in a sentence or they confuse numbers.
Therefore, there are a range of specialist learning programmes aimed at the development of both short and long term memory as well as teaching new skills connected to both your visual and auditory senses. For example, some courses may use colours to associate the meanings of words.
Phonemic Awareness Programmes
These courses are aimed at dyslexia sufferers who are experiencing reading difficulties. They teach people how to listen to a single word or syllable and to break it down into individual components. They also show you how to take sounds and blend them into words.
Other specialised training courses will focus on other issues such as perception and the ability to decode information. Teaching methods might include using visual image and mind maps, for example.If you feel that you may benefit from a specialist learning course to help you with your dyslexia, you can get more information and advice by contacting the Adult Dyslexia and Skills Development Centre on 0207 388 8744.
They not only provide you with details of tuition and training that might be available in your area but can also offer services to employers such as workplace assessment and developing strategies to help workers overcome problems associated with dyslexia in the workplace.
You might also like...