Considerations when Changing Career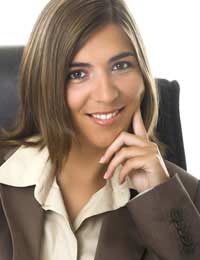 When most people considering changing their career, it is often done over quite a period of time. Many issues will need to be taken into account and, of course, you'll also need to find out more about the type of career you wish to move into. Considerations may vary from person to person but these will, more often than not, be down to personal commitments in terms of whether you also need to take a family and children into account and how any change might impact upon them but, leaving aside those kinds of issues, the main considerations common to most people who are looking at changing their career will include the following.
Financial Considerations
Whilst in many cases, people choose to change careers because it will offer them the potential to earn more, many choose to pursue a career that pays far less which is often more to do with either their passion and interest for a specific career which means far more to them than financial reward. Alternatively, you may be looking to achieve more of a work-life balance. Whichever side of the fence you're on however, it's important to ask yourself questions such as might the increased pressures that come with an increase in salary have implications for your work-life balance and can you cope with that? And, if you're choosing a career that pays less, will it still enable you to enjoy the standard of living you're used to and, if not, are you prepared to make some sacrifices?
Consider The Jobs Market
You'll need to examine the jobs market of the career you now wish to pursue. If it's a popular career choice, you're going to need to find out just how competitive it is and what scope you'll have to enter into it in the first place. A good idea here is to visit a company who operate in the field you're looking to get into and arrange to speak with a few people who might be able to shed light on this.
Career Prospects And Training
You may also want to know what prospects there are for career progression and what type of on the job training you're likely to receive. You may also need to obtain further qualifications before you can enter the profession at even a low-level so you'll need to consider whether you can afford to do that both from a financial and time consuming perspective.
Location
Depending on what career you have in mind, you may need to relocate in order to pursue it. This might have implications if you need to take a family into consideration but even where you don't, you may need to think long and hard about whether you want to uproot yourself which might mean leaving close friendships and social networks gained through hobbies and activities behind and starting afresh. Even if you don't necessarily need to relocate, there may be commuting considerations which mean you need to travel further each day. This will inevitably mean more cost and more time spent getting to and coming home from work.
Getting Ideas Down On Paper
It often helps to draw up a list of pros and cons when you're considering changing your career. It should include sections such as 'essentials' - i.e. what you'd definitely be looking to obtain from a career change and also those elements which would be 'nice to haves' - i.e. those things which, whilst not crucial, it would be nice to have following a career change. This doesn't necessarily need to be about having more money or more material possessions but could also take into account things like more time to spend with your family or on your hobbies or certain aspects which would improve the quality of your life in some other way.
Other Considerations
There may be numerous other considerations you may wish to take into account too. Things like whether or not you place importance on only working for an ethical and socially responsible company, how you envisage your typical 'ideal day' at work, whether it's important or not for you to like the people you work with etc. Perhaps, if you want to change your career and live abroad there may be language and cultural considerations you'll also need to take into account.
These are just some of the many considerations you may need to think about. Changing careers, particularly as an adult where you might have become established within a particular business sector, is rarely ever going to be a decision you can reach quickly nor might it prove to be as hurdle-free as you'd hoped. However, providing you've covered all the bases thoroughly and are convinced that it's the right thing for you, the final outcome should be one which you feel happier with and which gives you the kind of quality of life you felt was lacking in your previous role.
You might also like...
Hi there, i am considering changing my career but staying within the construction industry. I'm currently working as an electrical improver & considering moving into the training sector but not in a college, i work on various projects & work alongside other people that have very little or no experience working on the tools & with the materials that are used within my trade. What I'm thinking about is providing a practical workshop where trainees can gain the experience that's needed as these skills & experience are not provided by colleges. I currently have my C&G level 2 & 3 in electrical installation & have around 16 years experience in the electrical trade. If it would be possible for you to supply me with any information available it would be very much appreciated. Many thanks, Martin Wilkes.
Martin
- 9-Nov-19 @ 6:28 PM