Learning Through Voluntary Work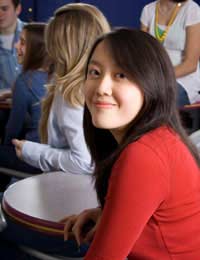 Voluntary work is not simply about offering your time and effort for free in order to benefit others. Although many people do choose to volunteer to give something back to their community or because they feel passionately about a particular charitable cause, it is also a great opportunity to learn.
What Can I Learn From Volunteering?
In addition to utilising existing skills and developing new ones, volunteering will also present challenges which will test your resilience and you will get to learn all about yourself, for example - your strengths and weaknesses. Therefore, whilst it should also provide you with an enjoyable experience, it is a very useful method for enabling you to do a bit of self-evaluation and to learn a lot more about the skills and personal qualities that you do possess in abundance and those areas in which you feel you might need to work on a little more. This kind of 'learning' about yourself will be very useful if you intend to use the experience to form part of your CV.
Employers tend to be highly impressed with candidates who have undertaken some form of voluntary work as it demonstrates commitment as well as initiative combined with working alongside others towards a common goal. All of these personal qualities are highly sought after by prospective employers which is why you'll learn and gain so much about yourself, others and the world around you should you decide to become a volunteer.
Formal Training Through Volunteering
In addition to the kind of learning outlined above, many voluntary organisations will also reward you for your dedication and commitment by providing you with training opportunities which will not only enable you to carry out your voluntary work more successfully, but some of the training you might be offered will also be invaluable if you decide you want to use your voluntary experience as the foundation for subsequently pursuing a career within a related field later. For example, you might receive vocational training in areas such as working with children or the elderly or you may even get to receive specific job training. A good example of that would be if you chose to take up a voluntary post as a special constable working alongside your local police force. Naturally, you'd need specific job training for this but if you decided later to pursue a career as a full-time police officer, the training you've received as a special constable will obviously stand you in good stead.
Learning Through Life Experiences As A Volunteer
As well as learning so much about yourself, volunteering is also going to enable you to learn much more about other people too. You might choose to work in a shelter for the homeless, for example, or maybe as a Samaritan taking phone calls. Whatever voluntary work you choose to do, you're likely to learn so much more about other people, particularly the disadvantaged who might exist on the fringes of society or who have become marginalised in some other way. Therefore, as a result, you're likely to gain a greater understanding of people and the world around you which is likely to see you develop a more compassionate side to your nature and a more selfless approach to life and you may even learn to re-question and rethink your own values. Furthermore, if your volunteering takes you overseas, you'll get to learn so much more about other cultures and environments than you would from any TV programme. Likewise, working on conservation and environmental issues will give you a deeper knowledge about some of the pressing issues we are faced with in society today, e.g. global warming, erosion of land etc.
What is for certain is that no matter what your motives might be for volunteering and what you might hope to get out of it, you cannot fail to learn a lot from the experience.
You might also like...
@Claire bear, the companies are right they won't get any funding from the government for an apprentice of your age so it makes no business sense for them to take you on. Apprenticeships usually stop at 24 max.
rob
- 8-Aug-14 @ 11:35 AM
I need help with being accepted as an apprentice. No one will take me on because I am 33 years old. Companies keep saying they don't get any governmentfunding for my age group. From a business point of view, it doesn't make sense to take me on. My family and friends say it's not worth applying for trainee/apprentice roles when you're my age.
Claire Bear
- 8-Aug-14 @ 8:35 AM