The Pros And Cons Of Online Study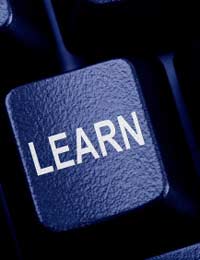 Online study and distance learning programmes have been around for quite some time. But with the explosion in the take up of the internet, it has revolutionised education and has opened up many doors to people who may previously been denied the opportunity of gaining further qualifications. However, whilst it has facilitated study for many, there are pros and cons to distance learning which will vary in degree, depending upon the type of individual you are.
The Advantages Of Online Study
Flexibility and the freedom to choose how, when, what and where you learn is without doubt the main advantage created by online distance learning courses. You can work at a pace that suits you as an individual without the added pressure of feeling as though you're competing with the rest of the class. You can put in more hours one day and less the next, tailoring a schedule that suits your needs and which fits in with your other commitments.
Accessibility is another huge advantage of this type of education. No longer do you need to feel left out because you live in a remote location where it's not easy to access conventional education or the nearest location for your particular course is miles away. Via correspondence courses, internet lectures, teleconferences and even the traditional postal service, the different types of new media allows you to study a whole range of courses no matter where you are based.
Education does not come cheaply these days and cheaper cost is another great advantage of online study. You'll no doubt be only too aware of the massive debts which conventional university graduates can accrue during their studies. Things like paying for additional food and lodgings not to mention part of your course fees covering university buildings' heating, lighting and staffing costs inevitably mean that online study tends to work out far more economically viable. And don't forget the amount of money you'll save not wasting it in the student union bar.
You no longer have to worry about the accreditation of online courses either as there are many well established online distance learning institutions and their qualifications are just as equally accepted by industry these days as those who will have chosen the conventional education route.
The Disadvantages Of Online Study
Social interaction, making new friends and the ability to readily exchange views and ideas is often seen as one of the fundamental aspects in the enjoyment of education. Some people actually thrive on collaboration in tightly-knit groups whilst others will place just as much emphasis on the social interaction in terms of its importance in their studies as the course itself. So, whilst technology has improved the opportunities for some kind of social interaction with fellow 'virtual' students, some people can find this type of study quite isolating.
Another disadvantage to online study is that you need to be able to maintain a lot of self-motivation and self-discipline in order to succeed. And, whilst this might not be a problem for some, others can find it very easy to be distracted. They might be disorganised or tend to procrastinate and often need people around them in order to maintain motivation themselves. If you don't get to grips with this quickly, then it's far more likely to result in you dropping out of the course which might also lead to you dropping out of education altogether. Therefore, it's important to ask yourself whether or not you have the right personality and possess the steely determination to succeed on a distance learning course.
Some people learn best when they can ask a question or seek advice about something they're not quite sure of and get an immediate response. Therefore, another disadvantage to distance learning is that you won't be privy to the face-to-face daily communication you would probably have from your tutors at a conventional college. However, over recent years, this has slowly been improved with resources such as webcam teleconferences, forums and chat rooms as well as the traditional telephone, ensuring that you do have some form of human interaction with your tutors on a lot of distance learning courses should you require help or advice.
Technology itself can also be a problem to many. Because the whole ethos of online distance learning is built around our ability to comprehend and to be able to use the latest communication tools, some people who would be considered good learners may not find it that easy to come to terms with how to use the resources offered by the new technologies to their fullest advantage. Therefore, they might fare better at a conventional college.
Ultimately however, it's for you to decide what will work best for you.
You might also like...
I started studying an
online degree
, after leaving university due to personal reasons. I do miss the social aspect of university, but at the same time, I'm very happy about being able to study at my own rate in the comfort of my own home. Sometimes I'll even study while still in my pajamas, eating cereal! Great post though, very informative.
Emma Tameside
- 30-Sep-12 @ 12:17 AM