Starting Your Own Business After Distance Learning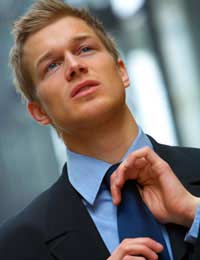 You may be coming to the end of your distance learning course, or, you may have just started a course with the objective of starting a business when you have come to completion. If this sounds like you, you may be wondering what exactly you need to do next to start your own business.
Courses to Help You Start Your Own Business
Starting your own business is fulfilling, achievable and exciting! But, to avoid the pitfalls when starting your own business, you may want to factor in some distance learning courses especially for people starting their own businesses.
These courses can sometimes lead to a Degree in Business, marketing or management – so, choose which course and where you get it from carefully.
There are other courses just for people wanting to start a small business, and these are usually stand alone courses that take, usually, no more than 20-30 hours to complete.
Distance learning is done at home in your own time (apart from any exams you may have to sit). It is important to choose a distance learning course that is accredited – that way, you get a qualification at the end of it. There is no point working tirelessly to start your own business to then find out you don't have the relevant credentials you will need.
Starting a New Business Without Taking a Specialist Course
Of course, you can start a new business without taking a course in starting a business. However, you will still need to learn the ins and outs of running a business from tax to employing other people.
Most courses that specialise in teaching how to start a business cover these set modules:
Introduction to your business module/idea
Creating a business plan
Which company structure to use (sole trader/limited/partnership, etc)
Naming your business and the effects the name can have on the business
Taxes, National insurance and self assessment
Accounting
Business banking and insurance
Raising the capital for your business
Getting paid
PR and Marketing campaigns and ideas
Sales
Employing staff and the legal issues regarding staff
Setting up your business in an office or at home
Technology
Whether you choose to do a course related to starting a business or not, you will have to know these areas and be able to go through them with a fine tooth comb.
Will Your Training Make a Good Business?
Starting a new business after distance learning is a fantastic opportunity that is not to be missed. However, make sure, ideally before you take the distance learning course, that what you want to do will make a viable business. It would be a shame to see a qualification wasted due to there not being enough place for it in the market.
It may also pay to take a look at any competitors you will have when you do start your own business. How successful are they, how can you do things better and how can you make your business different to theirs?
The best way to find out if your training will make a good business model is to do some thorough research.
Find out what you need to know – Find out things such as what jobs become available after training, what kind of training you will need (you may need extra tuition after your initial course and so on.
Find out where to research – Libraries, Internet information, career counsellors, other job seekers, local businesses and other sources may hold the key to starting your new business successfully.
Starting your business after distance learning will be a giant leap and a steep learning curve. If you approach the situation with flexibility, confidence and knowledge, your business will be up and running before you know it.
You might also like...