Teaching Yourself Using Books and Cds
By: Suzanne Elvidge BSc (hons), MSc - Updated: 15 Sep 2012
|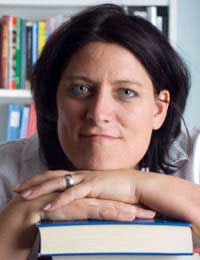 Rather than joining an evening class or a college course, it is possible to study a wide range of subjects from home using books, CDs and CD-ROMs, and even online using websites. This might be more convenient than going out to a class, and can make it easier to fit studying into a busy and complicated life. Teaching yourself using books, CDs, CD-ROMs and websites can be cheaper than going to college to study, but does require more focus and will power.
Books
There are 'teach yourself' books on just about every subject under the sun. Books are a low-cost (or even free if they come from the library) way to learn and are portable – they can be slipped into a pocket or handbag, and studied on the train or over lunch. They are even eco-friendly, as they require no batteries and are biodegradable!
Teach yourself books are good for learning many topics, particularly technical and scientific subjects, as well as English or foreign language vocabulary and grammar, but may not be so good for learning pronunciations. They can also be a good way of trying out a new subject before paying out to go on a course. Just learning from books can be unexciting, unless they contain plenty of exercises.
CDs and CD-ROMs
CDs can be better than books for learning foreign languages, as they can help with pronunciation and accents. Working from a CD allows learning on the move, such as in the car, in the gym, or out for a walk or a run. They frequently include a lot of repetition, which can help people absorb the information more easily. It might be difficult to listen to a CD in a noisy environment, even using earphones.
CD-ROMs are more interactive than books and CDs, combining written and audio material with images and animations. CD-ROMs often include games and background information as well as course materials, which can help to keep learning interesting.
Websites
Websites can be a good place to learn as well. Like CD-ROMS, these provide a bit more interaction and background information, and often have links to other sites. Access to online learning websites may be free, and there are a huge number available, so if the style of one does not work, another may be more suitable.
Working from websites and CD-ROMs require access to a computer, so aren't as flexible as books and CDs. They also need some levels of computer skills.
Worth Remembering…
The quality of books, CDs, CD-ROMs and especially websites varies – read reviews or get recommendations as word of mouth, or choose materials from known and recognised publishers and organisations. When working from websites, it is easy to follow links and get distracted.
Studying solo can be hard work – it takes dedication and willpower to stick to a course alone rather than as part of a group. It might be worth finding a study partner or an online group to provide some extra support, especially when things get hard.
You might also like...