Why Study From Home And Will It Suit Me?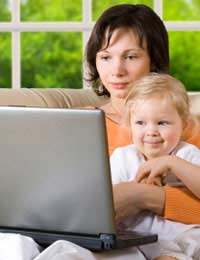 Home study programmes have become increasingly popular, especially since more people now have access to the internet. There are plenty of reasons why some people choose home study via distance learning programmes.
Flexibility If You Have A Job With Different Shift Patterns
Home study programmes are particularly popular amongst those who may work erratic shift patterns yet who still want to pursue a course of study. Distance education allows you to update your skills or learn new ones without the need to give up your job as it offers the flexibility you need, particularly if you have shift commitments at work.
Children And Other Care Commitments
Many people would like to enrol within some kind of further education course but are put off because they have young children to care for or perhaps they have a relative they need to care for at home whom they'd feel guilty about leaving. Home study programmes once again are designed with flexibility in mind to enable you to obtain further qualifications from the comfort of your own home and at a time that suits you thus allowing you to fulfil all of your other care commitments too.
Illness And Disability
It's often a daunting proposition for someone who's ill or who has some kind of disability to attend conventional courses at a college or university. For some, it may be the physical aspect of being able to get around easily whilst some people may suffer from phobias or from some other kind of mental illness which means they're afraid to go out of the house or of meeting people face-to-face. Distance learning opens up doors in this instance, enabling you to undertake courses without the need to leave the house or to meet people.
Living In Remote Locations
We often take education for granted yet, whilst the vast majority of us will not live too far away from a town or city to attend a college or some other establishment of further education, many people live in rural communities far from such establishments. There are also others whose local colleges may not offer the specific course they wish to pursue and there are people who are living overseas who may wish to obtain a UK qualification. Home study and distance learning programmes make all of this possible.
Of course, there are plenty of other reasons why people choose home study over conventional education. Some mature students, for example, can feel a little overwhelmed by the prospect of being faced with a lot of 'bright young things' at, say, a college and there are those who simply prefer learning at their own pace and to be judged on their own merits as opposed to feeling as though they're in competition. Some simply prefer homeschooling as they do not like the 'classroom experience'.
Will Home Study Suit Me?
It would seem that there are plenty of valid reasons why you would choose a home study programme over conventional courses. However, it's not all plain sailing and not everybody is suited to distance education. Here are just some of the factors you should bear in mind in determining whether or not you'll be suited to a home study programme:
Motivation and Discipline – These are two of the most important aspects if you're going to achieve success with a home study course. You need to come up with goals and create self-imposed deadlines if you're going to attain success. What about combining work and study? Are you disciplined enough to set aside hours some evenings and, perhaps, at weekends too for learning when you've also got to hold down a full-time job
Solitude – Many people can soon become demoralised if they're spending a lot of time studying alone. Whilst technology these days does make it easier to establish communication links with fellow home study students, it not's quite the same level of social interaction you'd have by attending a college or university so you'd need to ask yourself how you feel you'd cope with that
Juggling Commitments - For those who have a family and who may have a hectic social life to fit in as well, it's important to assess whether or not you'll still have time to pursue a home study programme. If your life is jam-packed already, something is going to have to give yet, whilst it's important to allocate specific time to your studies if you decide that distance learning is for you, you'll also need to find time to honour all of your other existing commitments and make time for relaxation and fun too. Plus, what about the suitability of your home environment? You'd need to ensure you had a computer and related peripheral equipment as well as making sure that there was a quiet location in your home in wish to study and in which you wouldn't be disturbed
There is no doubt that home study courses have opened up a world of opportunities to many thousands of people who would not have had the chance to benefit from education otherwise. However, the issues discussed here will all need to be taken into consideration before deciding whether or not homeschooling is right for you.
You might also like...