Improving Your Basic Skills With Distance Learning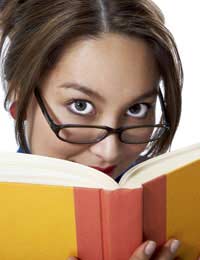 Whether you want to better your job prospects, become better at communicating or just improve your basic life skills – you can do so with adult learning.
There are many courses available that help you improve your basic skills such as literacy courses, numeracy courses and important IT and computer skills. Some of these basic skills courses are available free and can be studied in different ways.
Improving Reading, Writing and Numeracy Skills
Improving these basic skills can help you get a better job, be in a better position to ask for a pay rise, help you help your children with any homework they have, help you fill in important documents and forms, and give you a great confidence boost.
There are a wide range of basic skills courses available, some of which may lead to an actual qualification.
What's Involved in These Courses?
What's involved in the basic skills courses differs due to where you study, what course you choose and where you get the course from.
The reading and writing courses usually cover important skills such as listening, speaking, writing and reading.
The numeracy course may include numbers, fractions, measurement, subtraction and multiplication, time and shapes.
The IT courses may differ depending on what type of course you go for and what level of study you are already at.
Where Can I Find These Courses?
There are a great deal of basic skills courses available on the Internet; some are free while others may have a fee associated with particular courses.
You may benefit from taking a trip to your local library, job centre or council offices. These places sometimes have courses available, and can book a place for you if there is space available.
There may even be a local learning centre near you that offers free courses in basic skills. Don't forget to check the local newspaper or circular for information regarding these types of courses.
Places on these courses often go fast as there is such a demand for them. So, if you do see an advertisement or hear about a course that's available, make sure to book your place without delay.
Learning Basic Skills Online
There are lots of websites that offer taster courses or refresher courses in many of the basic skills. You will be able to study at your own pace, in the comfort of your own home. You may have to go to your local learning centre to take the final exam or any tests you may have to complete, but other than that, you can do all the learning at home.
Skills For Life
Skills for Life is a qualification that is nationally recognised and would look great on your resume. Skills For Life was set up by the Government to help people learn basic skills they didn't learn at school.
The certificates that are available from Skills For Life are:
Adult Numeracy
Adult Literacy
ICT – Information and Communications technology
What Is Your Study Level?
There are three different entry levels for the Skills For Life course:
Entry Level
Level 1
Level 2
The difference in levels is the demand it puts on the learner, the former understanding and knowledge of the learner and they also show how the different certificates compare to each other.
Where to Take the Courses
The Skills For Life courses are available in local learning centres, local test centres and sometimes in driving test centres. These courses are offered regularly, so even if you miss out on one particular course, another will start very soon.
How Will I Be Marked?
These particular courses are marked by either a pass or a fail. If you do fail any of the courses that are considered 'Skills For Life' courses, you can take them until you pass. However, you will be asked different test questions each time you take it.
What Can I Do After?
If the Skills For Life courses, or any of the available basic skills courses, have given you the thirst for learning you can use these as a foundation for other qualifications such as NVQs.
Not only that, these courses can allow your employer to see what exactly you are capable of, what you desire from life and can give you a lot more confidence in your own abilities.
EXPLORE ADULT LEARNING IS FOR SALE.
This website is for sale [more info].
You might also like...