Learning as a Single Parent
By: Suzanne Elvidge BSc (hons), MSc - Updated: 26 Jan 2013
|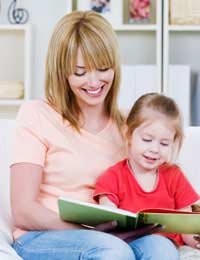 Tackling a course as a single parent is a big step to make, but it can be rewarding, both for you and for the family.
Learning On-Site or At a Distance?
Distance learning, though the Open University or other university or college could be a good option as a single parent. Rather than having to go into the lecture theatre at a specific time it's possible to study whenever and wherever is the most convenient – on the train, in the lunch hour at work, or while the baby is having a sleep. Many distance courses do involve some meetings and day or summer schools, but some are completely virtual, but this can be isolating.
If learning at a local college or university is an option, look at the times of classes, and see how they fit in with the children's days – some classes may just be during school hours, or many colleges and universities provide crèches or nurseries for younger children, or after school clubs and summer clubs for older children. In some cases, older children may be allowed to sit quietly at the back of a classroom or lecture theatre doing their own homework.
Paying For the Course
Some local authorities will reduce fees for courses or make grants or scholarships available to people on low incomes. The student support team should be able to provide lots of advice and support.
Coping With Study
Being a single parent means being well organised anyway, but studying as a single parent while caring for children does mean being as organised as possible, with the house and children as well as with study.
Be up front with tutors about childcare and time constraints – they will have had single parent students before, and may be willing to be flexible with deadlines or times of tutorials. Be prepared to accept that not everything will get done at home – learn to ignore the dust under the bed and focus on keeping the children happy and healthy, and on enjoying the course.
Keeping the Children Involved
Explain to the children about the course and why it is important, and reassure them that they are still important and won't be excluded by the studies. Studying as a parent can be a great example to children, teaching them that learning is a lifelong thing.
Talk to the children about what has been discussed that day, and get them to talk about their studies. Study with the children – work while they are doing their homework, and get them to test you, as well as you testing them. It's important to plan in fun time with the children as well.
Teaching Independence
Studying does mean spending less time doing household chores, and this could be a good way to get the children to be a bit more independent. Even young children can do simple chores around the house, like cleaning shoes or setting the table, and it could be a good opportunity to teach older children to plan menus, cook or clean up after themselves.
Meeting People
It can be tough to make friends as a single parent, especially in a new area, and studying can be a good way to meet like-minded people. It may be possible to study with other student, and if they are also single parents, childcare could be shared as well.
You might also like...
Private Child Care tutors can be seen as an informal Child Care teacher who helps to motivate the students to study hard. A private Child Care tutor can help students in dealing with their personal problems that they cannot share with their school Child Care teachers. Private Child Care tutors can assign homework to them, so that they can spend their time in a more meaningful way. A private Child Care tutor can thus act as a role of disciplinarian.
Hasan
- 26-Jan-13 @ 3:11 PM