How To Stay Motivated When Distance Learning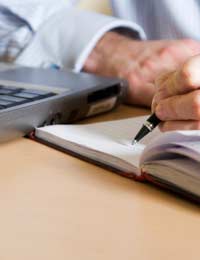 Whilst undertaking a distance learning course online can offer the perfect solution to those who require the kind of flexibility e-learning offers, one of the issues many people are faced with is staying motivated. With any distance learning programme, it's even more important to stay focused and motivated. However, much of this is down to the initiative of the learner themselves. There are many potential distractions to online learning but here are a few ideas that should help to keep your motivation levels high.
Goal Setting And Charting Progress
Goal setting and being able to monitor your progress is crucial if a distance learning course online is going to prove successful. Therefore, it's important that you set yourself achievable targets and to draw up a chart or some kind of calendar upon which you can mark off each day when a certain goal, target or assignment is completed. Actually being able to cross off a completed task and to see this visibly on a chart will give you a real sense of accomplishment and can provide you with the motivation to get the task done on time as well as propelling you onwards towards the next task.
Establish A Relationship With Your Course Tutor
Most reputable online distance learning courses will have made provisions for you to be able to communicate with your course tutor. Granted – this may need to be done via e-mail correspondence or, perhaps, over the telephone. However, it's very important to establish a relationship with your tutor if you're involved in an online education course. They can help to explain complicated aspects of your course which you may find difficult to grasp which is one of the common reasons for losing motivation as well as the human interaction with an instructor who will also be able to help you to stay positive with advice and words of encouragement.
Establish A Relationship With Your Virtual Classmates
The internet and the mobile phone have made it ever easier to communicate with your virtual e-learning classmates. Fellow students will be able to give and receive support as well as help to boost each other's morale. In addition, as well as one-to-one communication, many online distance learning courses will offer an online forum or message board where students can interact with each other. Many will also feature chat rooms where multiple students can all arrange to get online together to discuss course issues and to chat about life in general. Learning is all about meeting new people and forging new relationships so it's important to take advantage of this. Additionally, try to find out if any of your fellow virtual students live close enough to you and, if so, it's far easier to stay motivated if you have something to look forward to so it's often a good idea to all arrange to meet up for lunch or to go out and relax one evening at a mutually agreed time and place now and again.
Discuss What You Learn With Family And Friends
If you were attending a conventional education course at a college or university, you'd still look to share your experiences with family members or friends so there's no reason not to do that with an online course. Friends or family will, no doubt, have an interest in finding out about what you're up to so take advantage of that to help you to stay motivated.
Clear The Decks To Stay Motivated
It is, of course, very easy to become distracted when you're taking an online education course at home. You may have a spouse, a partner and even children living with you. Then, there are also the added distractions of things like the TV and friends who may want to visit you or call you up just for a chat. However, if you're going to remain focused and stay motivated, you need to set aside 'quiet time' which affords no distractions if you're going to attain your goals. Therefore, you need to let others know when you'll be working and politely tell them that you'll be 'incommunicado' during these times. That means, taking yourself off to a quiet place such as a study and setting aside this time just to work. Don't have a TV on in the background and turn your mobile phone off whilst you're working. This aspect also calls upon partners, spouses and children to respect your time and to give you space when you are working on your course.
Reward Yourself
In conjunction with your goal setting and charting progress with your education, it's important that you reward yourself each time you attain a particular goal. It might just be a night out at the movies or a fancy dinner or, perhaps, buying yourself a new outfit or going for a pampering session at a spa but ensure that you make time for fun things too. And, if you have a family, make sure that you allocate time for them too.
Online distance learning courses don't have to mean neglecting other aspects of your life. With careful planning and hard effort, you should find that you're able to complete your course successfully whilst enjoying other aspects of your life at the same time.
You might also like...
Hello everyone. I cannot wait for the spring semester to begin.
Kelly
- 26-Oct-17 @ 4:35 AM