Training For A Career In Business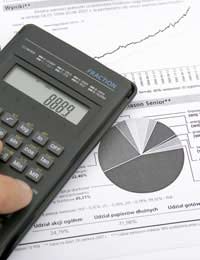 The training you will need to pursue a career in business, finance and administration will be determined by the type of job or career you're actually looking to do. Jobs can range from reasonably straightforward junior positions such as working as a data entry inputter to secretarial work right across the spectrum to the likes of bank managers, financial advisors, chartered accountants and the like. Therefore, both the length of time it will take you to complete your training and the scale and level of it will vary depending upon what job or career you may have in mind.
At the most fundamental level, however, you're going to need to have, at least, basic literacy and numeracy skills and also the ability to be able to use computers. You're also likely to be a person who enjoys being part of a team, yet still be able to manage your own workload and to work independently of others occasionally.
Training And Career Progression
Apart from the most basic of roles, you'll almost certainly be looking to obtain at least level 2 within a relevant NVQ or have the equivalent of this, although for certain roles, a company may insist that you obtain an NVQ that is specific in vocational terms to what you want to do. You may be required to obtain the relevant qualification for certain roles prior to being offered a job, although in some instances, you may be able to combine a job and study part-time either as part of your job or in your spare time.
The next step might be to work your way up to NVQ level 3 but if you decide to set your sights even higher, you may either be given the opportunity to pursue a degree course or to follow some other recognised form of sector specific professional course. In certain circumstances, it may be that the company for whom you work is not able to accommodate such a level of study. Therefore, you may reach a 'ceiling' within your profession at which point it might be necessary to either come out of work altogether for a period and to independently arrange to return to university to study or work out a plan to combine working and studying in your spare time. This might be achieved by going to night school classes or you may opt to obtain higher qualifications through e-learning or distance learning courses.
Professional Status
Within the broad sector of business, finance and administration, you may decide that you wish to study even higher than degree level and to obtain membership of a specific institute related to your career or to become chartered - for example, as in a 'chartered accountant'. Alternatively, if in business, you may decide to study for an MBA.
Prospects For The Future
There is always going to be a large demand for people who want to work in business, finance and administration at all levels, particularly as computing and related technological advancements continue apace and with the ever increasing drive towards an even more integrated global economy alongside the well-established trend of society moving increasingly more towards service industries and relying less on manufacturing as the core foundations upon which economies in the developed Western world are built.
Some Typical Jobs
A typical cross-section of roles within this broad sector would include the following:
Business analyst
Bank manager
Secretary
Human Resources Manager
Financial Advisor
Sales Representative
Receptionist
Chartered Accountant
You might also like...