Training For A Career In Environmental Projects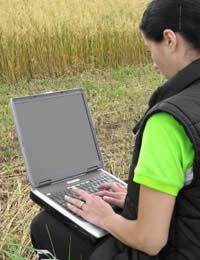 Pursuing a career in an area which relates to environmental concerns is always going to appeal to those who wish to affect change in the way our future and that of the planet's is shaped. In fact, environmental concerns are never far from the top of the news agenda whether those concerns are about global warming, recycling, conservation, agriculture, energy and fuel production, CO2 emissions etc. - all of these areas are just some which are being currently addressed by governments the world over and will continue to do so.
The vast majority of careers will be more in demand on both the engineering and research side as the impetus to meet specific deadlines and targets which have been set out by governments across the world and to find alternative solutions to existing practices which have an environmental effect on us all is going to become even more urgent over the next decade or so.
Qualifications
If you're looking to pursue a career which has an engineering element to it, you could end up working in areas such as land reclamation, waste management or pollution control, for example and if these types of occupations typify the kind of career you're looking to follow, then you'll usually be required to have an appropriate degree to break in.
In addition, science graduates are also in high demand as researchers into environmental causes and effects as it's often the case that it necessary to carry out proper scientific research before any recommendations for action can be considered. However, you are not limited to entering a career relating to environmental issues simply by having a degree because, to affect change, it's also necessary to have people at the grass roots level. Therefore, there are many different routes into this sector via apprenticeships and NVQs. However, for research posts, you'd normally be expected to have some kind of chemistry or biology degree. However, as an adult learner whether it's as an environmental engineer or as a researcher, you should note that you won't necessarily need A levels to go on to university. As a mature student, you might find that an Access certificate and/or significant environmental or conservation type work experience might be enough to get you onto a course.
The Importance Of Some Kind Of Qualification
Whatever level you choose to go in at, however, it is important that you should study some form of course if you want to really make a go of a career within environmental projects because as the urgency in tackling issues of environmental concern grows even stronger, it will be those with some form of recognised qualification that will reap the most benefit whilst some of the present lesser-skilled jobs in environmentally-related projects is more likely to decline. Of course, there will always be some opportunities where you'll be able to carve out a career for yourself with some on the job training but if you're looking to progress further, you'll normally need to have an NVQ level 2 qualification or its equivalent.
Typical Jobs
Typical roles within environmental projects include:
Animal Care
Fisheries Management
Environmental Engineer
Park Ranger
Zookeeper
Tree Surgeon
Environmental Health Officer
You might also like...