Training For A Career In Travel & Tourism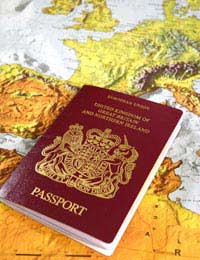 You only have to look up to the sky each day to get a clear indication as to the growth of the travel and tourism sector and it can barely have escaped your notice the impact that the growth of the likes of budget airlines has had, particularly over the last decade or so. The vast majority of people are no longer settling for one or, perhaps, two fortnightly holidays each year and these days and with the flexibility of flights, many of us are also taking several mini-breaks or long weekends in addition to our traditional holidays both abroad and here in the UK. Also, we're travelling further afield and not simply sticking to the traditional hotspots like the Mediterranean, for example.
Qualifications
NVQs are available for those who wish to work within travel agencies, tourist information centres and for tour operators in the likes of Customer Care and Travel and Tourism or Leisure and Tourism and you can also take BTEC courses in Travel Operations, Travel and Tourism Management and Preparation for Air Cabin Crew service. However, it should be pointed out that because the sector is so popular, especially for those who like to travel a lot and many companies offer that as a job perk either in terms of travel concessions and/or by giving you the opportunity to work abroad, the rates of pay can be relatively low compared to other industries unless you're prepared to go on to higher education which will open up many more doors for you and give you a greater chance of a securing a more financially rewarding career route. At degree level, there are courses specifically related to the travel and tourism sector although far more people enter the profession via a more traditional degree path such as having a degree in business, finance or management.
Getting Your Foot In The Door
Whilst academic and vocational qualifications are viewed importantly within the industry, it is common practice for companies to also look to see evidence of work-based achievement to get your foot in the door initially. Therefore, you might wish to consider finding part-time work in areas such as retail, marketing or customer service and so much the better if that experience is gained within a leisure park, tourist attraction or via, perhaps, a work placement with a tour operator. It's very much a people-oriented industry so companies will often look for outgoing, vibrant personalities who have a natural flair for getting on with people from all backgrounds as well as being able to solve problems and being able to 'think on your feet' because as we all know when it comes to travel, even the best laid plans do not always run smoothly. If you intend working abroad, a passion for and experience of travelling will put you in good stead as will any foreign language skills.
The Future And Career Prospects
Although concerns have been aired (and will continue to be so) regarding the likes of climate change and the negative impact our 'carbon footprint' is having on the planet, the word 'sustainability' is now often cited when looking at the future of travel and tourism. However, it is expected that career opportunities will still continue to flourish as the sector will adapt but will become wider still opening up new opportunities in as yet, relatively untapped areas. It is, nevertheless, an extremely competitive industry and for you to really get on a career path in terms of financial security, the higher the qualifications you have, the better.
Typical Jobs
Typical roles within the travel and tourism sector would include:
Air Cabin Crew
Holiday Representative
Tour Guide
Telesales Operator
Entertainment Manager
Tourist Information Officer
Operations Manager
Airport Duty Manager
You might also like...