Training For A Career In Public Services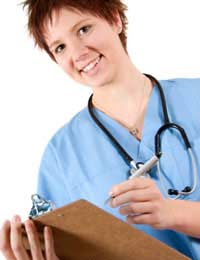 Careers are very varied within public services. You could choose to work in one of the uniformed services such as the armed forces or police force or perhaps within the criminal justice system itself. You might wish to work in some other capacity within the emergency services e.g. as an NHS doctor, nurse or as a paramedic. If you're looking for a career in which you feel you can make a contribution to the community, you could end up working as a social worker or as a paid employee of a charity or some other organisation within the voluntary sector. Teaching or training might be your forte or you might find yourself working within local or central government. Career opportunities, therefore, are very diverse.
Qualifications
There are many different routes into public services depending on what you want to do. A relatively new qualification called the OCR National in Public Services is designed to increase your knowledge and develop skills across a broad spectrum of Public Service activities which can become a stepping stone to higher level qualifications whilst giving you a good introduction to the various career paths the public services sector has to offer which might be a good way of determining what career you might best be suited to. Teachers will usually enter the profession by studying for a degree and following that with a postgraduate certificate in education (PGCE) whilst teaching assistants will need to study for an appropriate NVQ to at least level 2. The emergency services and armed forces will all have their own tailored training and academic programs whilst those who wish to join these types of professions after completing a degree course will often find that they can progress through the ranks more quickly.
A Sense Of Duty
People who are attracted to careers in public services often tend to be those which feel either a sense of duty to a particular profession or that it was their 'vocation' e.g. a nurse. They enjoy working alongside and on behalf of other members of the community and often they will be drawn to work in jobs in which they can make a positive contribution to improving the quality of life for the marginalised and disadvantaged within the community e.g. social work or care work. Alternatively, they may wish to be help shape the local community in years to come so may be attracted to careers in teaching or training.
Personal Qualities
Whatever type of role you might be attracted to within the public sector, an ability to work as part of a team and having excellent communication skills will be two of the most important personal qualities you'll need to possess as your work is likely to bring you into contact with the general public who will come from a variety of different social and cultural backgrounds.
Typical Jobs
Typical roles in public services would include:
Police Officer
Teacher and Classroom Assistant
Immigration Officer
Health and Safety Inspector
Paramedic
Customs and Excise Officer
Social Worker
You might also like...