Funding Adult Education: Career Development Loan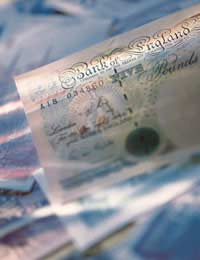 A Career Development Loan (CDL) can be obtained to help with costs for a variety of courses aimed at giving you the experience and equipping you with the necessary skills, training and qualifications to either improve the skills you can offer in your current job or it can be the springboard from which you can launch a new career for yourself. CDLs are administered by the Learning and Skills Council (LSC) in conjunction with three high street banks - The Royal Bank of Scotland, Barclays and the Co-operative Bank and you can apply for one if you are employed, self-employed or even unemployed.
How Much Money Can I Borrow?
You can borrow any amount between £300 and up to £8,000 which can be used to fund up to 2 years of learning (or up to three if your course involves you taking a year out to gain practical experience).
What About Interest And Loan Repayments?
The LSC pays all the interest on your loan whilst you are studying and for a further month after your training has been completed. You then agree to repay the loan with the bank who is administering it over an agreed timescale and at a fixed rate of interest. It's therefore important to establish what your monthly repayments will be with the bank before you agree to take out the loan and to be confident that you can make the repayments as agreed.
Working Out How Much You'd Need To Borrow
A CDL is not simply to cover the cost of your course. It can also be used to help with additional costs such as any books, tools or equipment you may need to buy, travel expenses and it can even be used to help with childcare costs and to cover certain expenses associated with disability. It can be used to help pay for rent, food, utility bills, council tax and everyday clothing needs as long as you're not undertaking any work which is more than 30 hours per week and that the costs you're likely to incur are not covered by any other state benefit or grant. The CDL can be used to fund one or more of the elements stated above but cannot exceed £8,000.
Things To Consider
Before applying for a CDL, you should ensure that the course you're looking to do qualifies for the loan and that your confident that your proposed learning provider will be able to provide you with the relevant necessary training, qualifications and skills which you're hoping to achieve. You'll need to take into account the total cost of the course itself plus any additional expenses you're likely to incur as well as the duration of the course. Additionally, you'll need to be sure that you can commit to the course fully whilst still being able to meet any other work or personal commitments you might also have.
How To Apply
There is a dedicated CDL phone helpline on 0800 585 505 which is manned 7 days a week between the hours of 8am and 10pm. It will be able to offer you advice and to answer any specific questions you might have. It will also be able to help you plan your application and tell you what you can expect at each stage right through from start to finish.
You might also like...