Checklist: Finding Funding to Help You Learn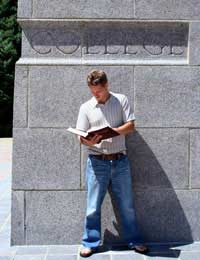 Many people are put off returning to education as they are unsure how they could afford it. As an adult there are a number of different avenues you can explore to help you find the money to study. Follow our checklist to make sure that you have checked all the places you may be able to apply to help you get started.
1. Know What You're Entitled To
Often mature students are unaware of just what they are entitled to. Claiming all the help that you can will make a big difference to your ability to return to learning.
Some grants and loans are means tested, so you have to earn under a certain amount to be eligible, while others are open to all. Talk to your local college or job centre about your circumstances and what you could claim.
2. Apply For Grants
If you are eligible for a grant it means that you will be given money to help you learn and won't need to pay it back. The most common one is an Adult Learning Grant which will give you up to £30 a week to help support yourself while you study.
3. Ask Your College
As well as grants that are given out by the government, most colleges will also run their own schemes. They will make money available to students who are struggling or in need of financial assistance. Talk to someone in the student welfare department who will be able to tell you what is available to you.
4. Get Funding For Childcare
If you have children then you may be concerned about finding childcare when you return to learning. However, there is help available. The two most common schemes are Free Childcare for Training and Learning for Work which helps out of work parents and the Sixth Form College Childcare Scheme. Your college may also provide childcare or be able to help you to pay for it.
5. Find Out About Loans
As well as any grants and bursaries that you may be eligible for, you can also apply for a Career Development Loan of up to £8,000. Unlike a grant, you will have to pay this back but it can allow you the freedom to study and support yourself. Just make sure that you are fully aware of the terms, conditions, and interest rates of any money that you borrow.
6. Keep Costs Down
It can seem difficult to afford to live and go back to learning but it can be done. As well as applying for grants and loans, concentrate on keeping your costs down. Make the most of any student discounts that you get, use the library and consider sharing resources with other students.
As an adult returning to learning there is financial help available, you just need to know where to look. Find out what you are eligible for, ask at your local college and make the most of any grants or childcare you can claim. Also, try to keep your costs down and if you do need to take out a loan, be sure you know what you are signing up to.
EXPLORE ADULT LEARNING IS FOR SALE.
This website is for sale [more info].
You might also like...
This article is so general as to be little real help at all.It would be much more useful to hear from people who are really doing it - really going back into full-time education as an adult - moving home, getting funding or a loan, fitting into a uni.I had hoped coming to this site would provide some more helpful advice - but its pretty disappointing - it makes me wonder if the only people who manage to go back into education are the wealthy or those who just happen to live near a uni and are lucky.
bejewelled
- 29-Sep-12 @ 6:42 PM