Coping With Exams
By: Suzanne Elvidge BSc (hons), MSc - Updated: 15 Sep 2012
|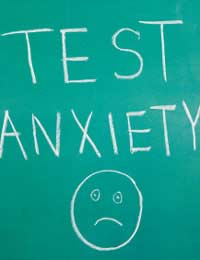 One of the things many people returning to learning worry about is the prospect of exams, especially if they have had bad experiences when they were younger. Some adult learning courses don't involve exams and rely on continuous assessment, but others do involve some form of test at the end, so it's a good idea to be prepared.
Once the revision is out of the way (see also 'The Best Way to Revise'), it's time to prepare for the exam itself.
A Few Weeks Before
Try to get hold of previous exam papers to try out some test questions and get used to the style of the papers.
A Few Days Before
Check the times of the exam and the location – and even try travelling there if it's an unfamiliar place, to avoid any panics on the exam day.
The Night before the Exam
Make sure that everything is packed – spare pens and pencils, an eraser and a ruler, and any special equipment such as a calculator or compass. Eat a light meal, and try to get a good night's sleep. Setting more than one alarm may help with relaxation and dispel any worries about oversleeping.
The Day of the Exam
Start with breakfast – something that is fairly bland, but will release energy slowly, like porridge and a banana – and have something to drink, but don't drink too much.
Arrive in plenty of time, but not too early (hanging around will just increase nerves), and go to the toilet just before the exam starts. Try not to talk about the exam on the way in – it will always seem like someone has revised more, or differently.
In The Exam
Read all the instructions slowly and carefully, and then read all the questions through twice, checking both sides of all of the sheets to avoid missing anything. It might help to underline or highlight key words or phrases, and make notes or essay plans before starting out. Take a deep breath before starting to write; even spend a moment or two with closed eyes just to calm down.
Make sure that you know how many questions to answer and what time the exam ends, and then divide the time up according to the numbers of marks allocated to each question. Take as much time as is needed, but don't spend so long on one question that there is no time for the others. Don't forget to mark any extra sheets with name and/or exam number.
There will always be some questions that are easier than others, so plan how to deal with panicky moments – take a minute to breathe slowly and consciously relax, perhaps by thinking about a favourite place. Once you feel calmer, look at the question again, break it down into sections and at least write something – something is always better than nothing.
After The Exam
Many people will carry out a post-mortem of each question after the exam, but this can just increase the stress levels. If you have more exams, have a bit of a break before carrying on with more revision – go for a swim or a run, read a book, have a nice meal, or meet up with a friend (and have a pact not to talk about the exam!)
You might also like...