On the Job Training - Pros and Cons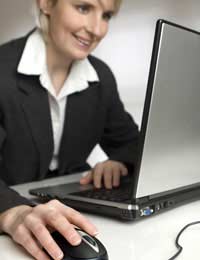 Job training can be delivered in a number of ways and 'on the job' training is just one of several ways in which a company might choose to deliver the skills and knowledge it requires to its workforce.
Employment needs can differ from company to company and, depending upon the size of the company and the various skills and knowledge needed to carry out particular jobs, many companies will use a combination of strategies to enable them to have a workforce which has the necessary job training to carry out the full range of job functions which the company requires. This might include structured academic learning at a university or college of higher education or vocational training in the form of NVQs, for example. However, no matter what tactics are adopted to teach the workforce, some kind of 'on the job' training will, inevitably, form some part of its teaching programme. So, what are the advantages and disadvantages of on the job training?
On The Job Training – Advantages
By training an employee within their own working environment where they can use the tools and equipment which will be needed to carry out their specific role, it is far better than to try to simulate this in an external setting.
The employee can be given specific job training and can be shown what to do and as they practice under the supervision of more experienced staff, they'll gain more confidence in their work as well as the trainer being able to guide them towards doing the job correctly and being on hand to point out any errors and to give feedback. In addition to the job training being tailored to specifically suit the needs of the company and its workforce, this also allows a new trainee to be integrated far more easily and quickly into the company as opposed to them learning similar skills externally which might not be entirely suitable for the specific role they're being asked to do.
Additionally, worker training within the company also means that the employee is actually working as they are learning and they'll become more productive as they become more adept. From a financing perspective, it's also a very cost effective method for the company of imparting skills and knowledge that are specific to the company's needs.
On The Job Training – Disadvantages
There are many reasons why on the job training isn't always as effective as it should be. Firstly, it's not enough that the person passing on their skills and knowledge is proficient in what they do.
The often forgotten fact is that teaching, worker training or mentoring is a 'skill' in itself for which people need to be trained and if they are not and the training is delivered to the workforce piecemeal, is not planned sufficiently or is delivered in such a way where the trainee is not easily able to grasp the concepts, then the training itself will be of a sub-sufficient standard which will be both counterproductive to the company and to the trainee themselves. Often, on the job training is rushed in an effort to get the trainee up to speed as quickly as possible and as a means of saving the company money. However, once again, if the trainer does not find time to establish whether or not the trainee has grasped a particular skill or concept and/or doesn't allow sufficient time for feedback, then that too can render on the job training a waste of time. Cramming too much information into too short a period of time is one of the biggest mistakes a trainer can make.
Remember, the trainer may well be able to do the job 'blindfold' but it's important to remember that this has only come about through years of experience and that trainees are going to need a lot more time to be able to learn jobs in stages.
Other Issues
Another mistake a company will make is in bringing in an external trainer who may well be fully equipped to pass on the knowledge and skills to a trainee but they may be completely unfamiliar with the equipment and with the company's working practices so from a financing point of view, hiring external training help isn't always necessarily cost effective. Another issue which often arises with on the job training is that the trainer will sometimes pass on bad habits to the trainee, often without realising they are doing so. Therefore, attention needs to be given to ensure that doesn't happen.
It is, therefore, easy to see why on the job training does have a significant role to play in the acquisition of skills and knowledge in work on the part of trainees as well as helping with their overall integration and development in their employment but training is only ever as effective as the planning that is put into it.
You might also like...